Here's a guide i doen for the P1WOC on fitting a ARB and DL's if it helps:
Tools needed:
Trolley Jack
2 x Axel Stands
14mm Socket
14mm Spanner
12mm Socket
This should only take an hour tops!
NOTE: Check the tightness of the bolts after 100 miles or so.
Step 1: First off get the rear end jacket up.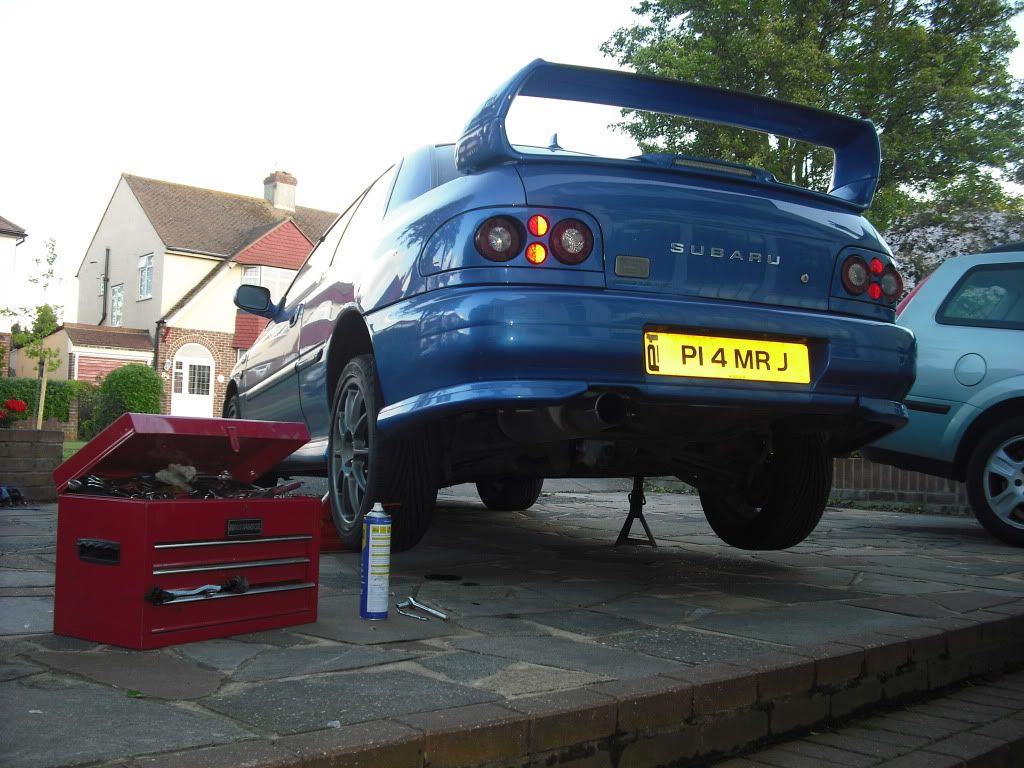 Step 2: Apply some WD40 to all the bolts on the top and bottom of the droplinks, and also the bolts holding the bush brackets in place for the anti roll bar, then leave to soak for a minute or two.
Step 3: Holding a 14mm spanner one side, and 14mm socket the other, remove the lower nut and bolt on the droplink.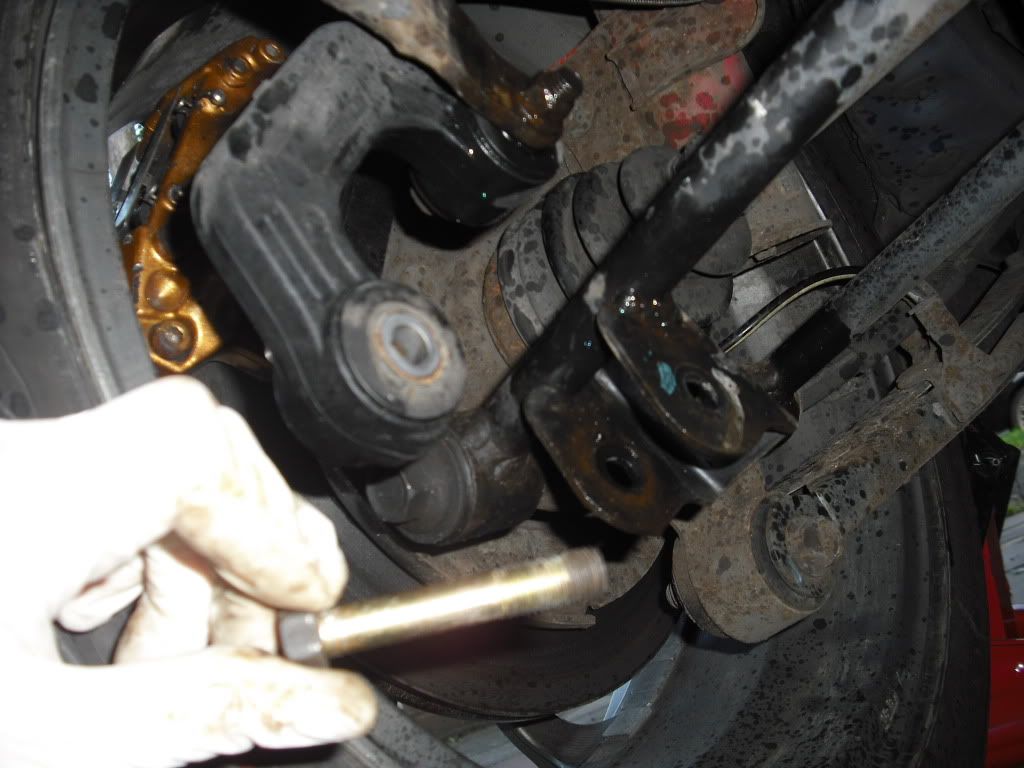 Step 4: Use the same procedure to remove the top bolt then remove the drop link.
Not the position of the washer. Top of the droplink on the wheel side:
Step 5: Repeat steps 3 and 4 on the other side.
Step 6: Remove the two bush brackets holding the ARB in place and remove the ARB. Use the 12mm socket to get these off. Note how the brackets fit to the chassis with the tab on one side and bolt on the other.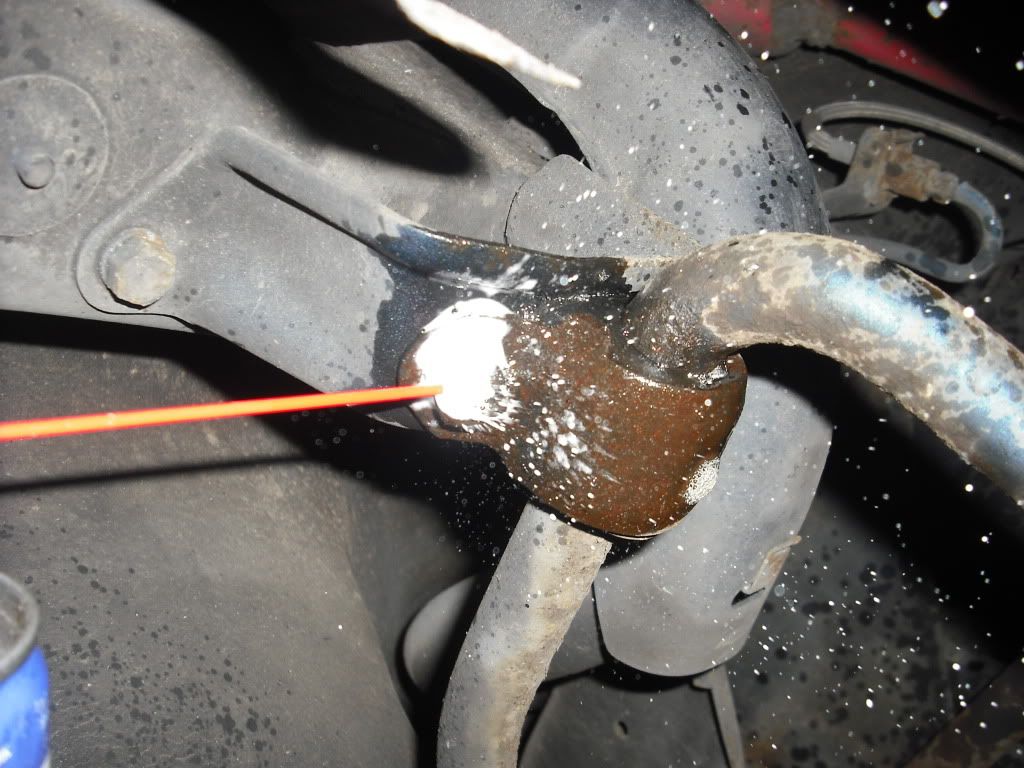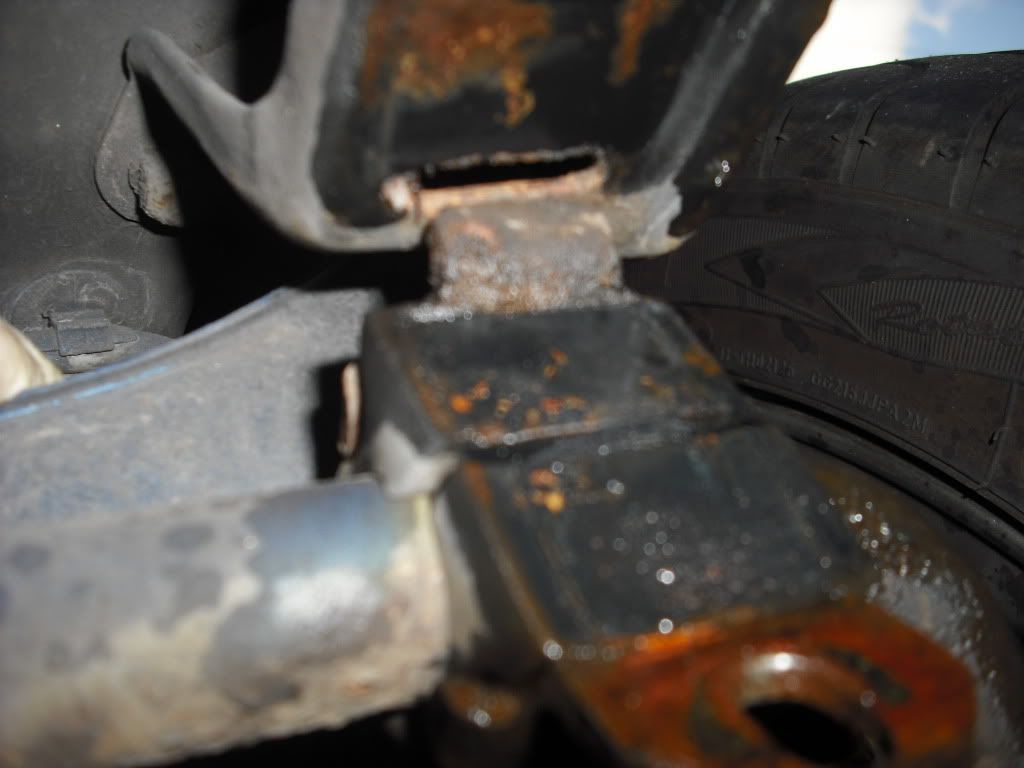 Step 7: Transfer the bush brackets for use on the new ARB. There is no technique to get these off, just elbow grease!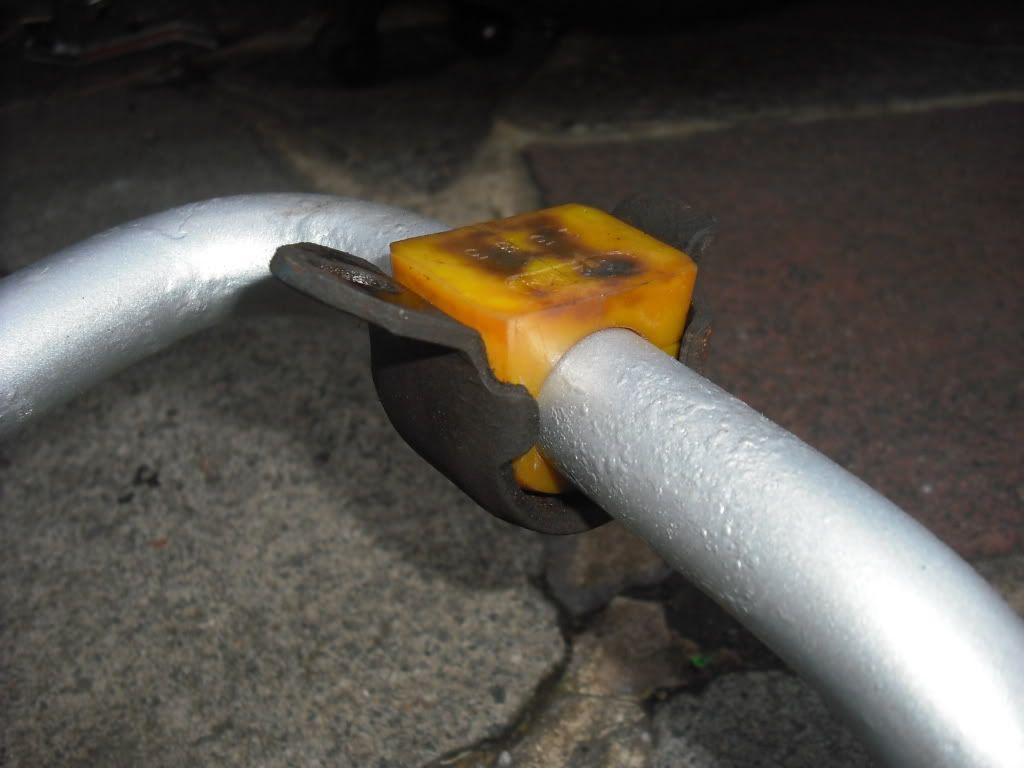 Step 8: Slide the new ARB over the back box and into place. I found the best way to do this it to turn it upside down then slot into place! Then loosely fix the bush brackets so the bar is still able to move.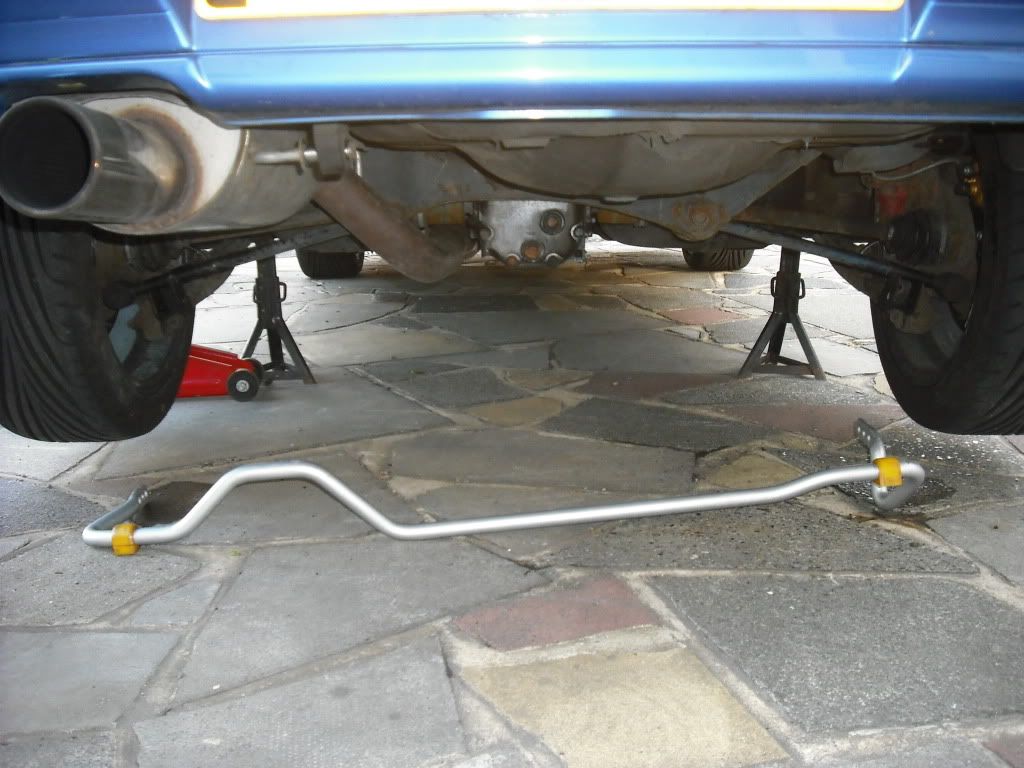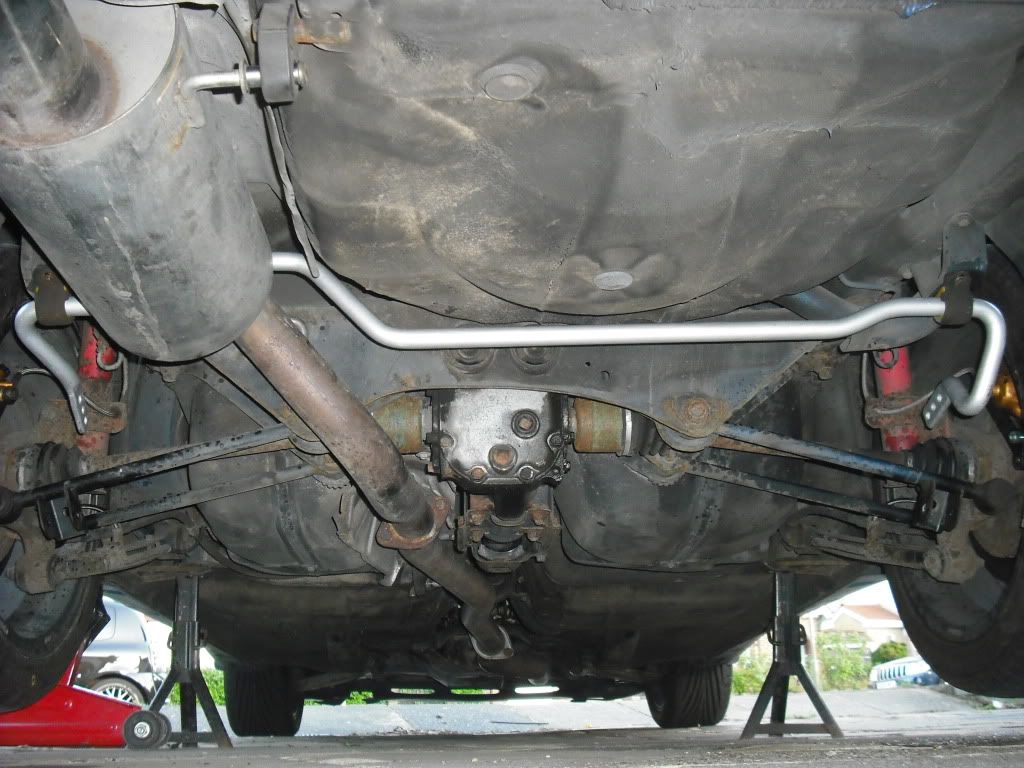 Step 9: Fix new droplinks at the bottom on both sides but do not tighten.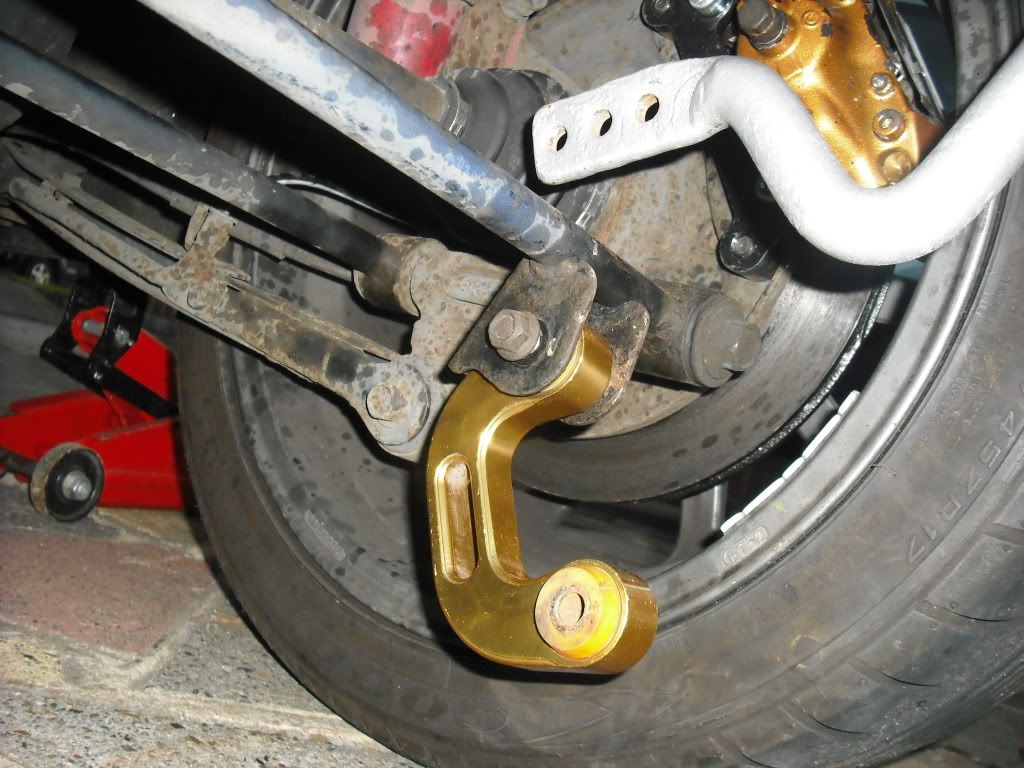 Step 10: My drop links did not line up.
I had to drop the car back to the ground for the top of the links to line up with the ARB: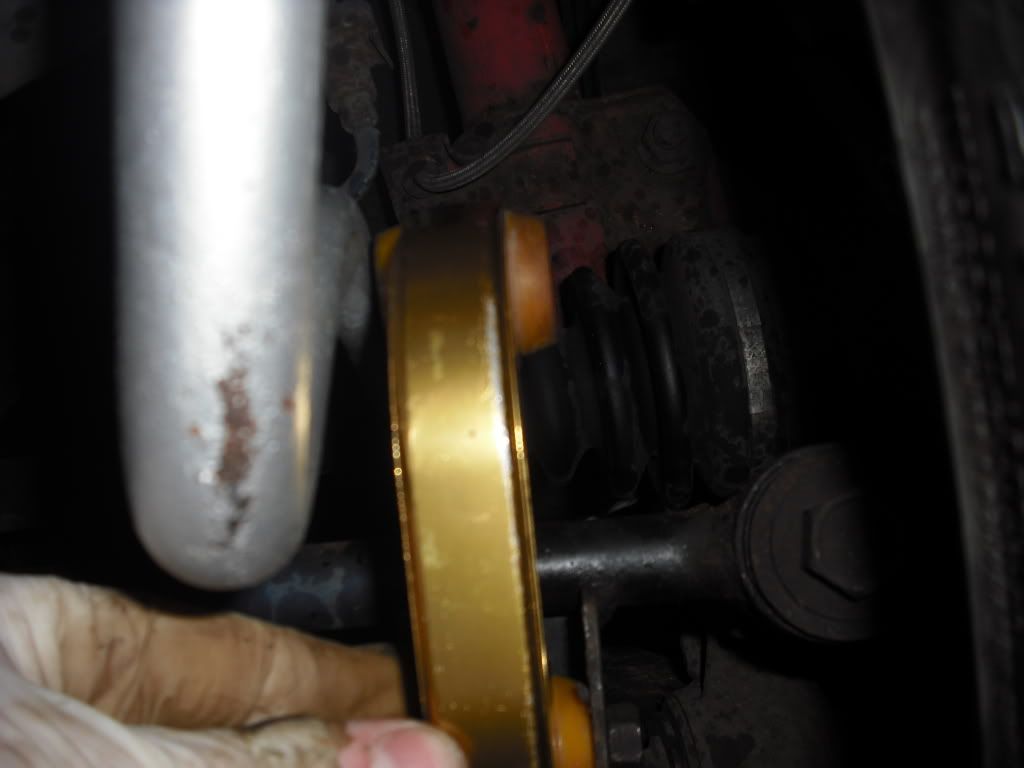 Choose your setting, soft / medium or hard (softest is the hole which is on the end of the ARB, pictured is the hardest setting) and fix the nut and tolt through it with the washer on the wheel side.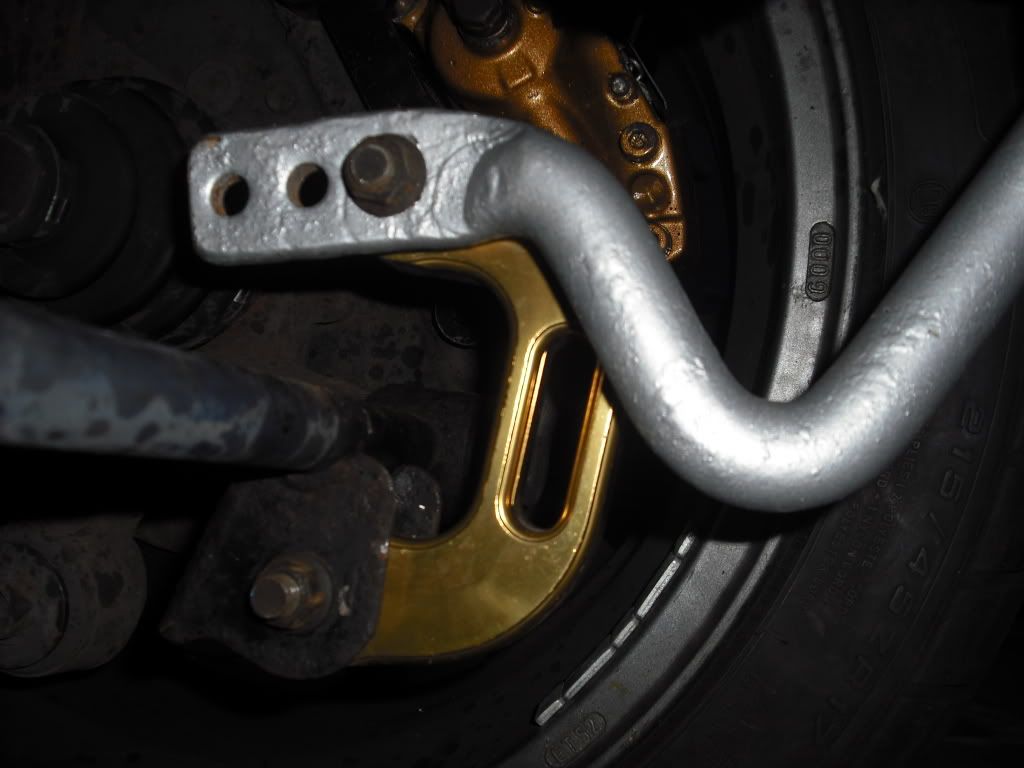 Step 11: Tighten the top and bottom bolts on the DLís on both sides, and then tighten the bush brackets holding the ARB.
Step 12: Warm the tyres and go for a spin!